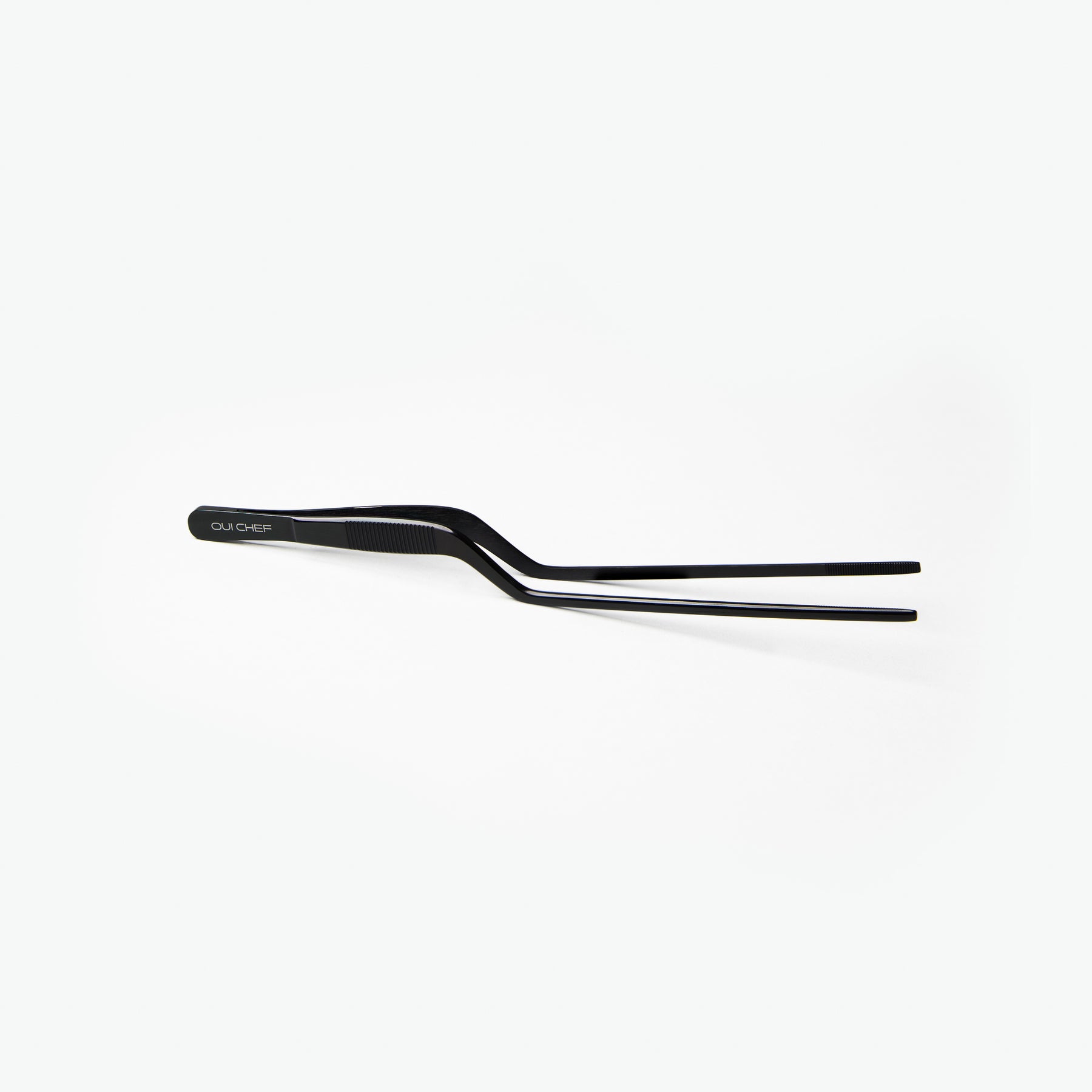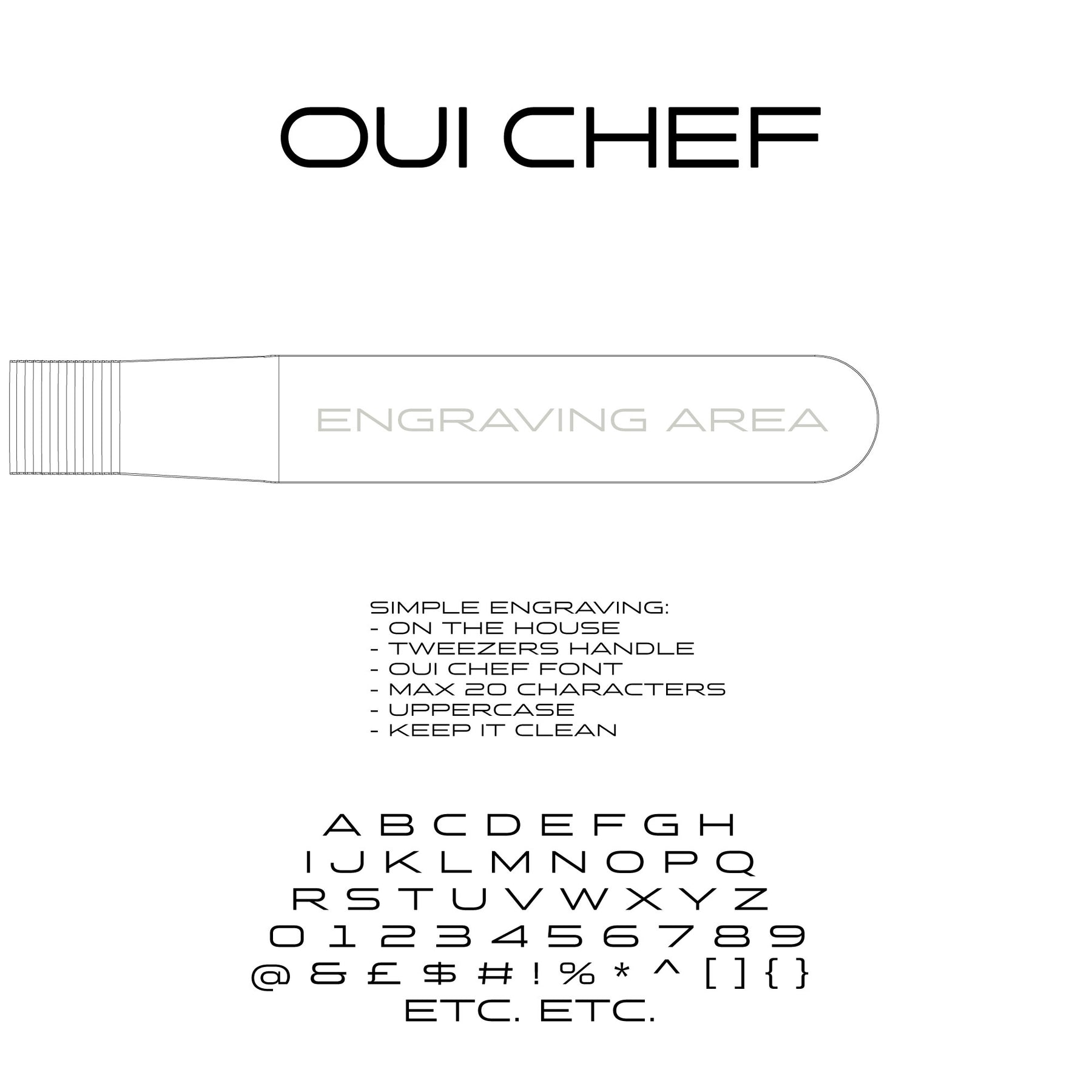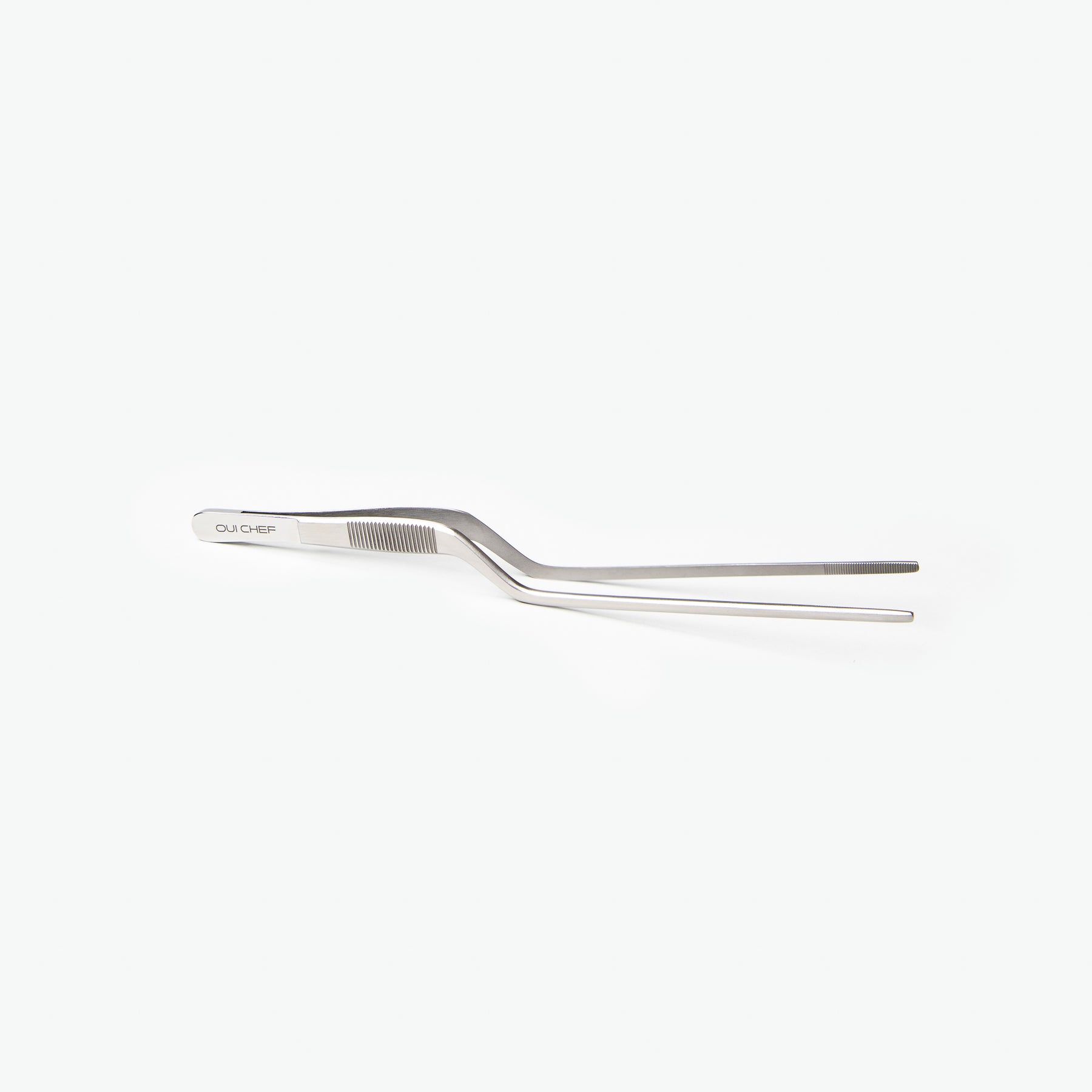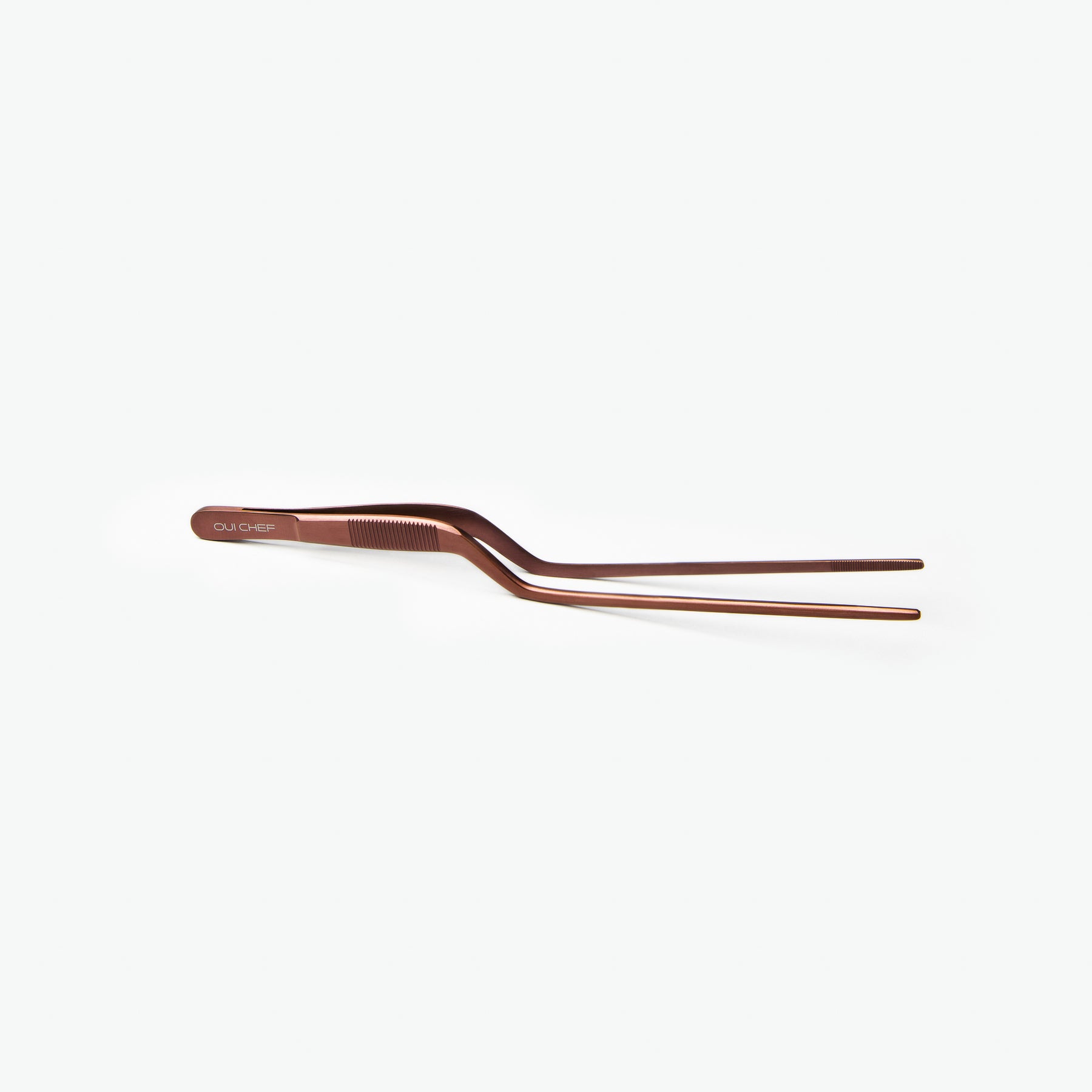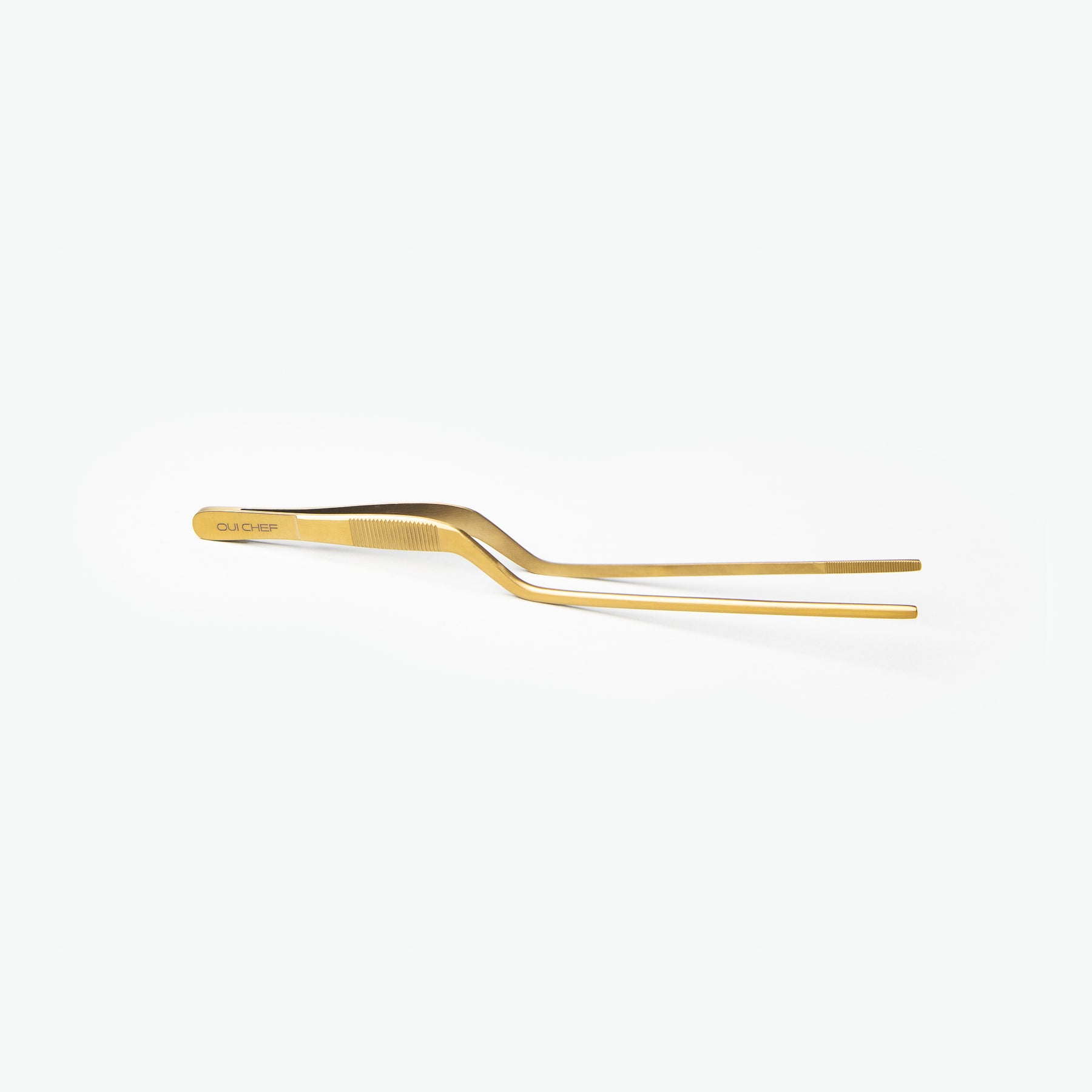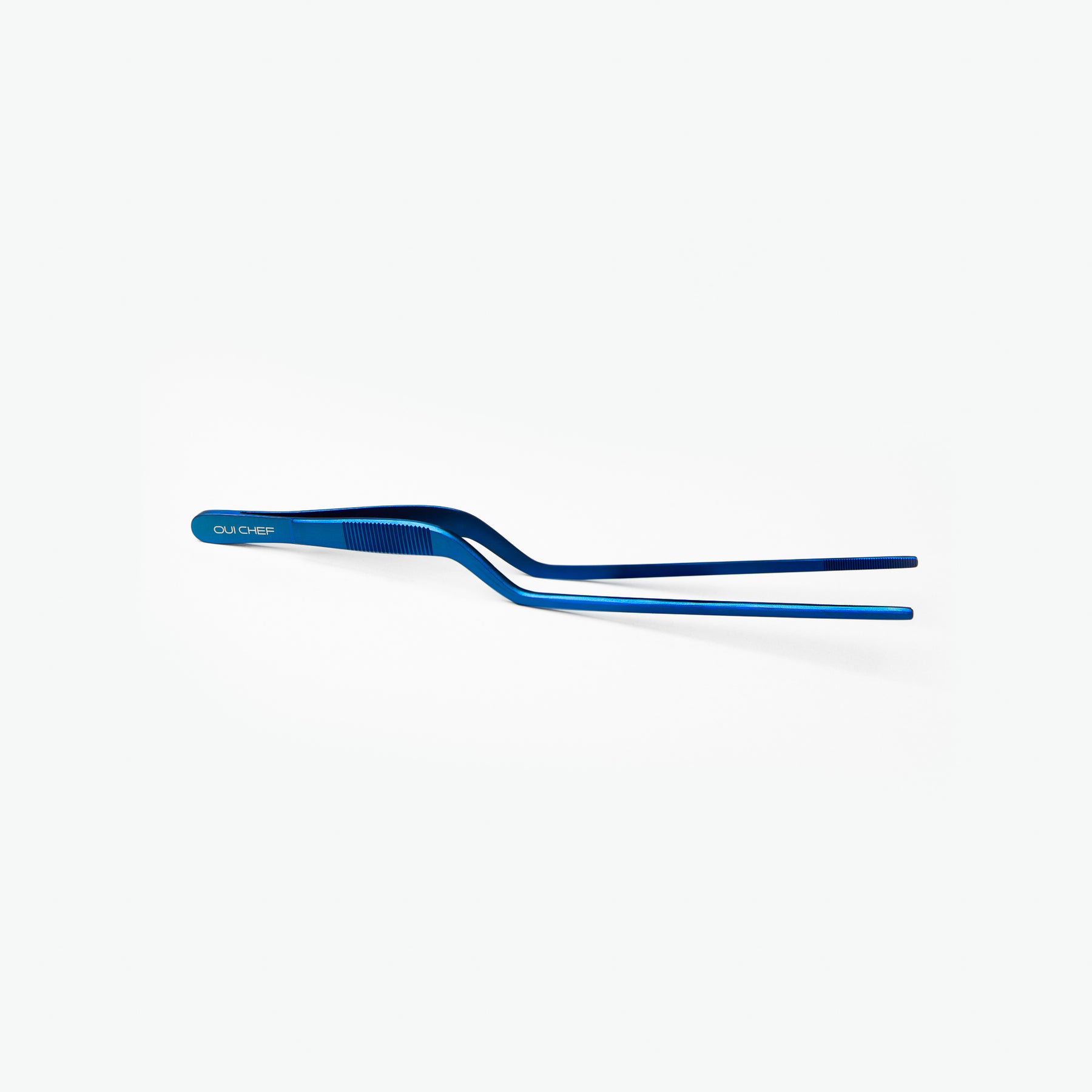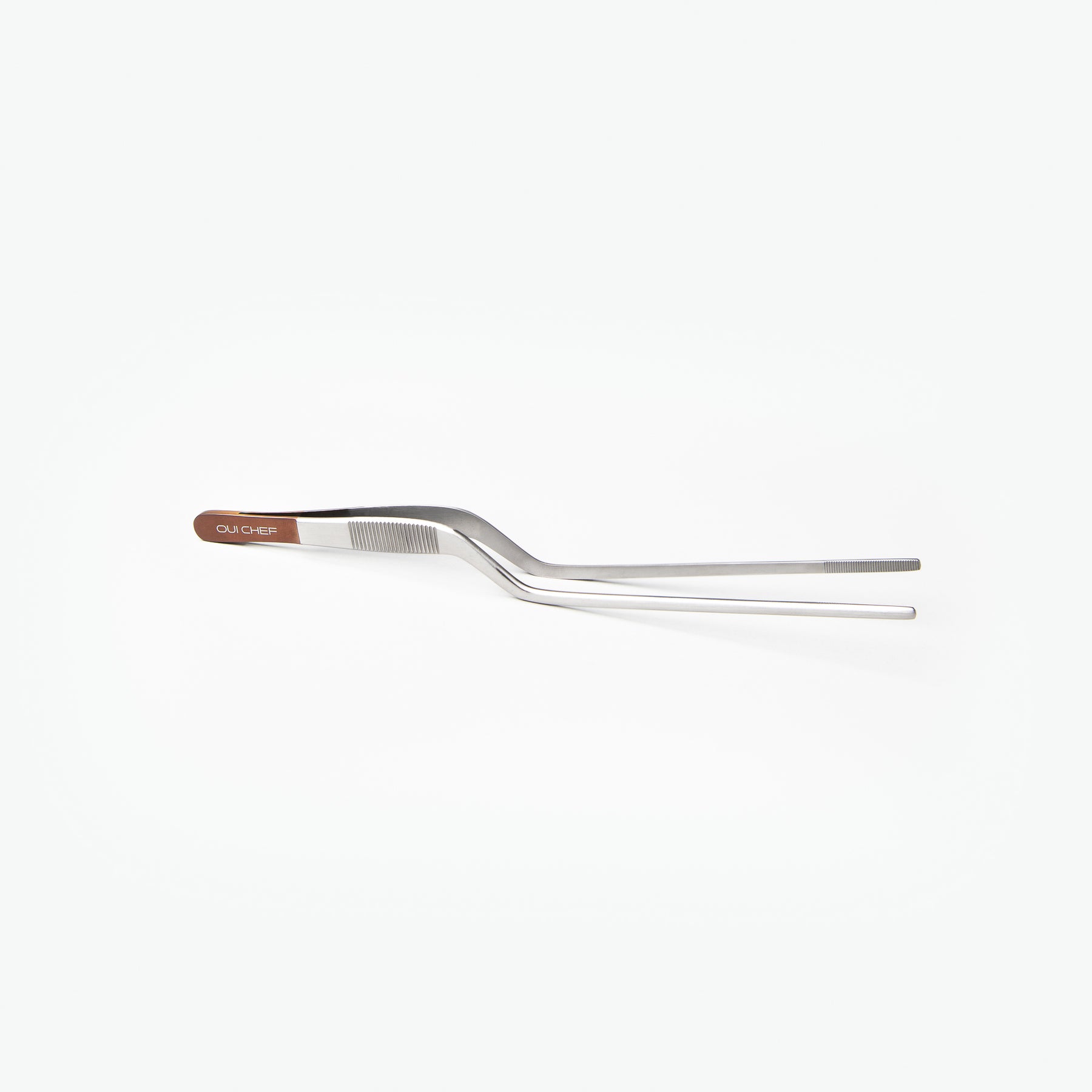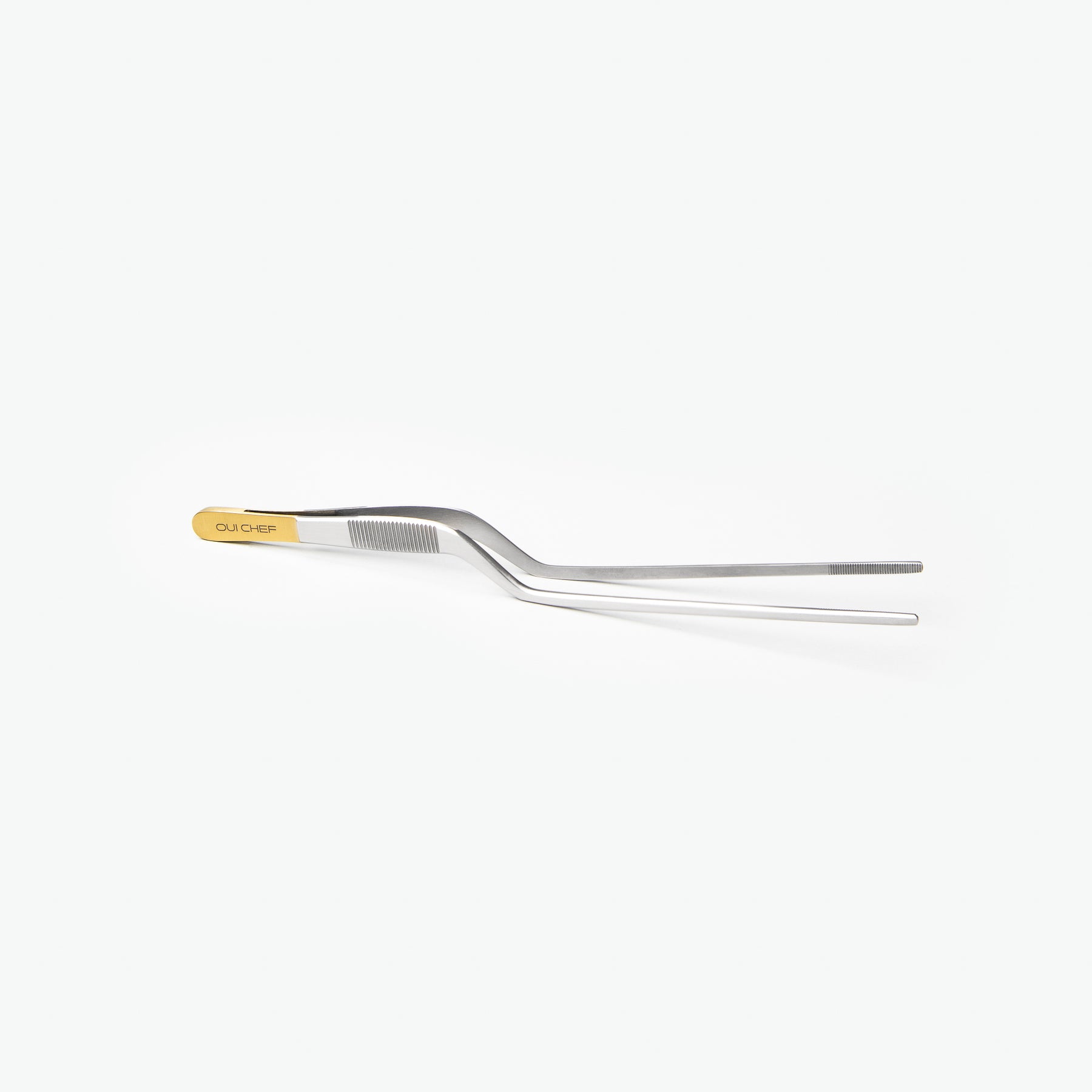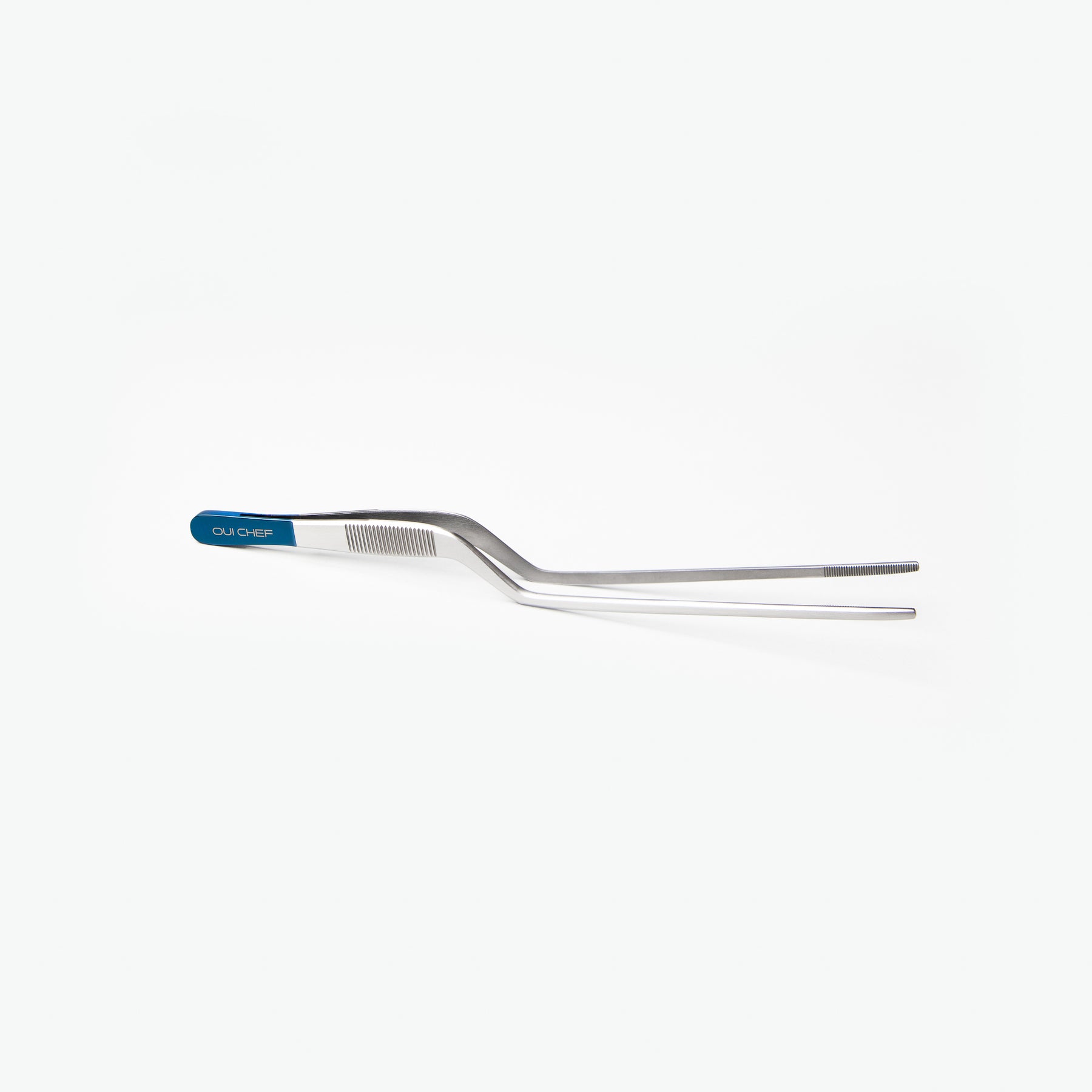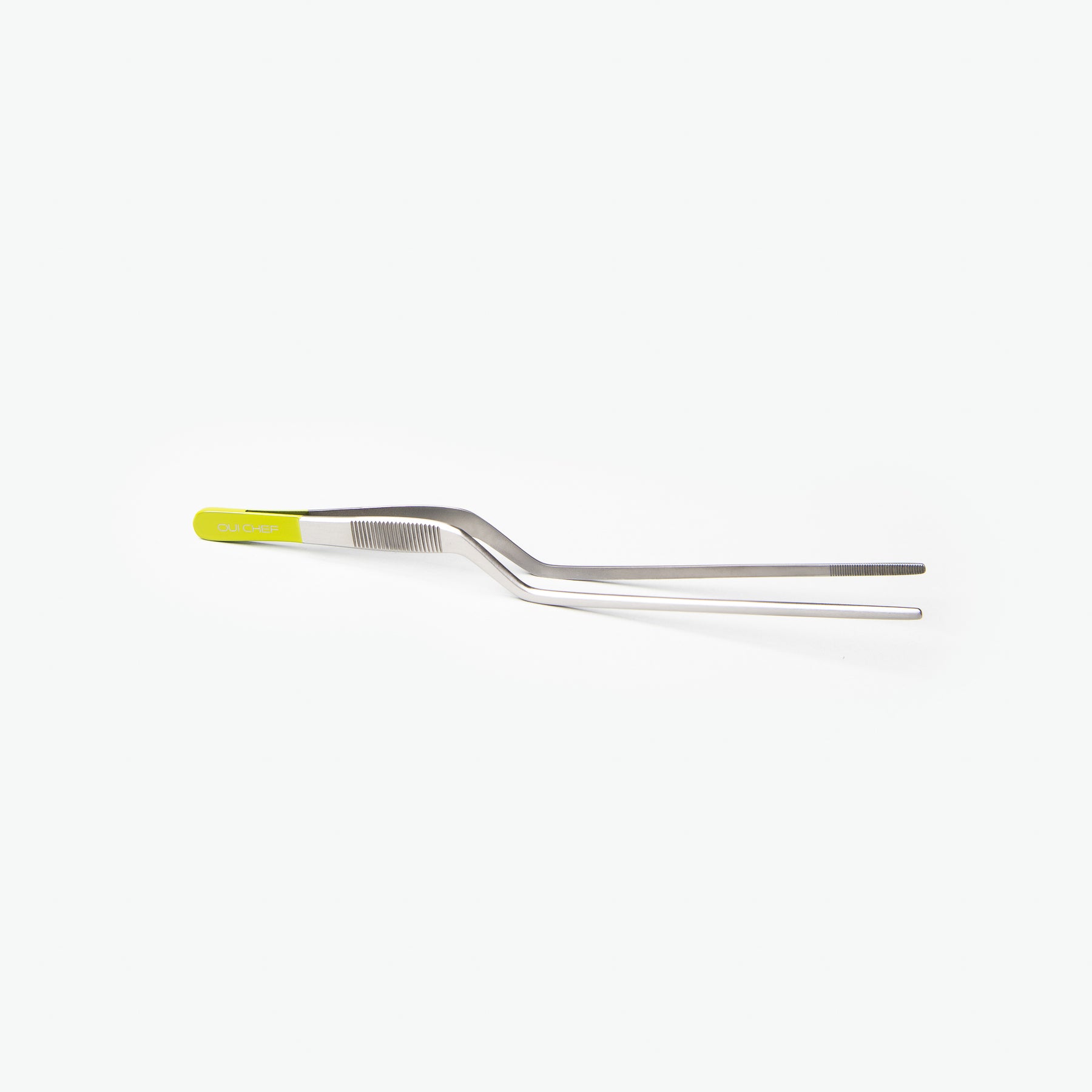 Medium Offset Tweezers
At a glance:
Designed, manufactured and finished to the highest standards, our Medium Offset Chef's Tweezers are an extension of your hands, allowing you to execute the many tasks in the kitchen with efficiency and accuracy.
Perfect for:
Plating, garnishing, tasting and a host other uses in a busy kitchen.

Details:
The distinctive, iconic shape and ideal size make these kitchen tweezers a great all round choice and an essential part of any chef's knife-roll.

Expertly hand-crafted to ensure that the tension guarantees a light touch and ease of use, the pincer grip offers unparalleled reliability and assurance with every use.


Length: 20cm / 7.87" (Medium)

Shape: Offset with regular 

tip
Material: AISI 410 Surgical Grade Stainless Steel
Engraving: Yes
Magnetic: Yes