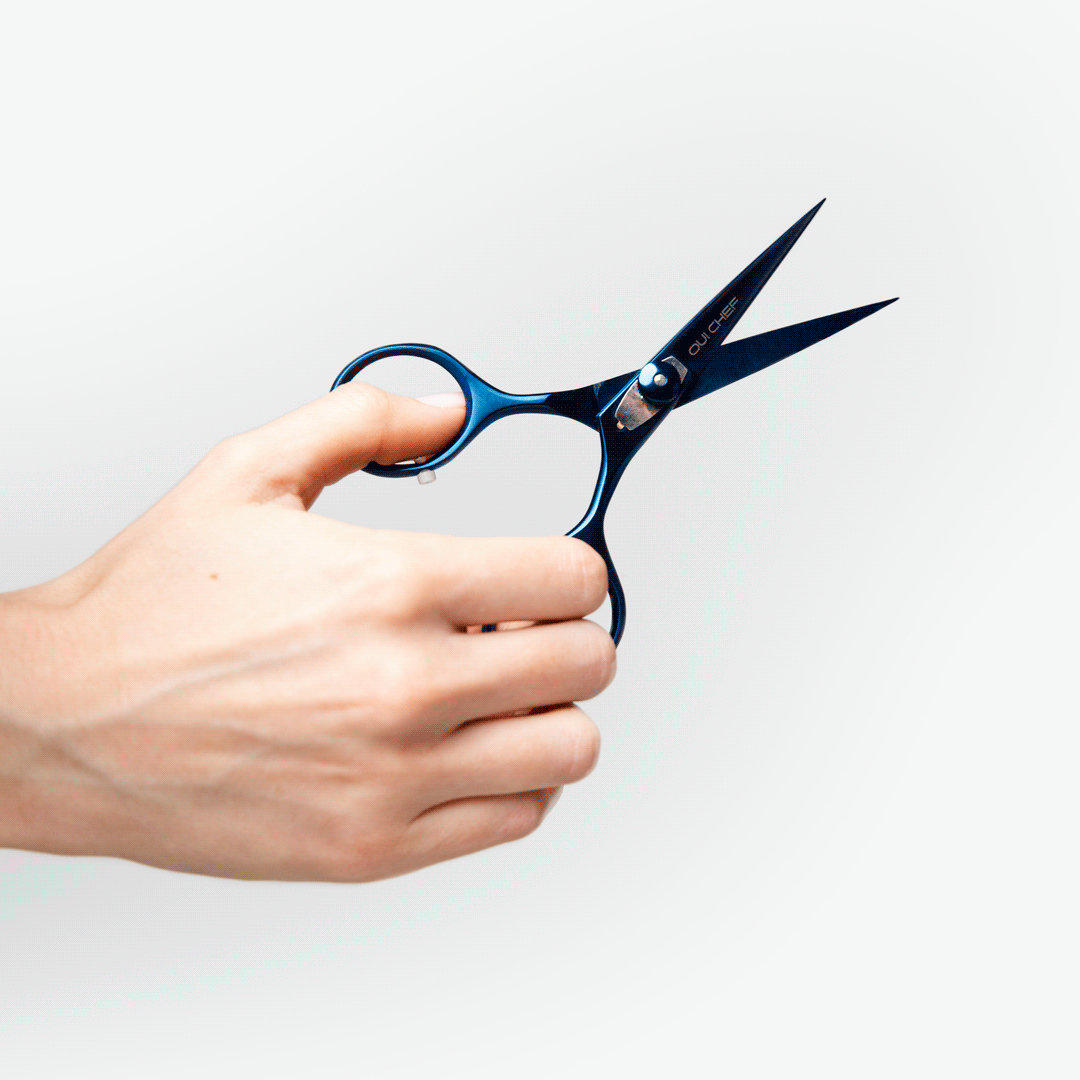 SuperSharp Kitchen Scissors
Don't let anyone pinch your kit, engrave your name for free.
At a glance:
Manufactured and finished to the highest standards, the Oui Chef SuperSharp Scissors are invaluable in a busy kitchen where accuracy and precision are paramount. The strengthened blades cut with laser-like accuracy and the carefully designed handle make it comfortable to hold and use.
Perfect For:
Delicate jobs in the kitchen such as trimming herbs and garnish. Designed to compliment your heavy duty kitchen scissors.
Details:
Extra sharp blades with an adjustment wheel allowing you to control the tension on the blades and ensuring the scissors feel exactly how you want them to.
Blade Length: 5cm / 1.97"
Overall Length : 12.3cm / 4.84